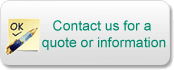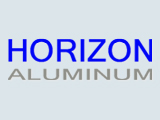 Horizon Aluminum is committed to supply high quality Aluminum
products from China to the world. We have customers from countries and
regions like North America, European countries, South America,like Chile,
Brazil, Argentina, Middle east, Southeast Asia, Korea, Japan, Russia and
South Africa etc.
Having engaged in aluminum business for over 5 years, we mainly
handle the following products: aluminum extrusions-standards and custom, aluminum sheets and plates, foils and coils, and lots more.
---
Horizon Aluminum enjoys rich production capacities from its contracted mills, which are mainly
located in the Bohai Sea Rim regions like Tianjin, Liaoning and Shandong. Horizon Aluminum has
direct access to the management and technical teams of our mills to get first hand prices and
production knowledge. The world first largest 100MN extrusion press in our mill is capable of extruding
large size shapes, as well as 90MN, 80MN, 60MN, 55MN, 40MN and smaller ones. Our annual exporting volume is up to 3,000 Metric Tons of various extrusions, foils and plates.
Horizon Aluminum boasts its own extrusion die design and cutting capability, which is specialized
in die design and cutting for sophisticated custom shapes and for extrusion presses over 40MN and
above. We are very successful in R&D of large size dies for large OD tubes over 16" up to 24" We
supply our products in most aluminum alloys and tempers: 2024, 3003, 5083, 6005, 6101, 6061,
6063, 6082, 7075, 5A06, 6060, to name a few.
Horizon Aluminum is also active in introducing advanced international standards, cutting edge
technologies, quality control measures and equipments to our mills in China in order to meet higher
expectations from our customers.
With our team of experienced professionals and in-house manufacturing expertise, Horizon
Aluminum possesses the most advanced aluminum extruding and processing capabilities.
---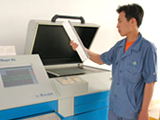 Our core Aluminum products include:
--Common & marine alloy coil, sheet and plate
--Aluminum foil
--Seamless extruded and structural tubes
--Industrial and structural extrusions – Mill, anodized and painted
finishes – Comprehensive fabrication services – Extensive dies available
for service center standards.
-- Large sized custom extrusion, extrusion die
Our products are widely used in the machine building, electrics & electronics, automotive, ship
building, offshore platform, IT, telecom, defense industry, container making, high speed train and
metro, construction, furniture and sporting equipment industries.

Please take a few minutes to view our website and see what Horizon Aluminum can best meet
your needs of aluminum products...