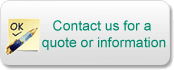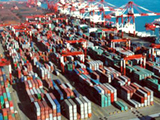 Horizon Aluminum is among the first in China to use the roll out rack system for
container shipping since 2004. Today our roll out rack system is used for all our
export shipments for full container loads and is found to be most efficient, cost saving
and highly protective for our products.
From years of business experience, Horizon Aluminum understands how important
the packaging means to our products. We take care of not only the packaging
materials, the bundles, the wood skids and blocks, but also the location of bundles inside containers, and one step
further; we design our packaging in the way that it allows our customers unload bundles and packages easily from
containers.
Our products are always well protected, properly stowed and safely bundled, in order to sustain the long ocean
haulage. We take care of our products to such a detail that even a minor scratch is not allowed.
Besides that, we also consider the environment when packaging our products; we do not allow any packaging
material to be wasted or to be harmful for the environment in any other way. Sustainability is one of Horizon
Aluminum's most important values; therefore we operate in a way to contribute to a green and clean planet.