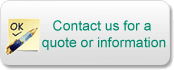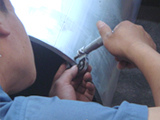 In Horizon Aluminum mills, quality inspection is done at every stage in
the manufacturing process right from the beginning. We build up our Total Quality Management (TQM) system, which ensures that the best products are delivered to our customers. At Horizon Aluminum, quality inspection
ispreformed and recorded in every process from billeting casting to final
packaging. We monitor every critical point and make sure our product
quality is traceable. Thequality assurance procedures at Horizon Aluminum plants meet the most stringent requirements.
All our mills are ISO9001:2000 certified, or OHSAS18000:1999 certified, which can be seen as evidence for the everlasting high quality of our products.
All ISO9001 certificates from our mills are available on demand. Horizon Aluminum will
submit all necessary certificates from our mills for your review and reference.