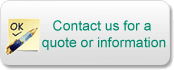 Aluminum Industrial Extrusions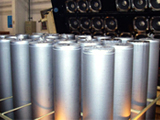 Our industrial aluminum extrusion products are widely used in machine building,
electrics & electronics, automotive, ship building, offshore platform,IT,telecom, defense industry, container making, high speed train and metro, construction, furniture and
sporting equipment industries.
All our extrusion presses are equipped with world advanced extrusion technologies, such as "PICOS", "CADEX" and "EXTRUDAT" intelligent control programs,
isothermal extrusion system,on-line water-mist and chilled air quenching and liquid nitrogen die cooling etc.Aluminum extrusions made for industrial purposes by our company are more compact in its inner micro structure, grain size is more even and mechanical strength is more consistent in its entire length.With larger extrusion pressure,our extrusion
lines contribute to longer and more stable conditions of the extrusion products in their whole service life. Products
made from such extrusion parts will be more durable in application, tougher in structure and more reliable in usage.
---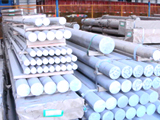 Matched with 30 meters long aging furnace,18 meters high vertical quenching furnace
and 2000T stretcher, our extrusion press lines can make solution heat treatment to
heat-treatable alloys and stress relieving treatment, to bring 2xxx, 6xxx and 7xxx alloys
into T6511 tempers, which can guarantee the strength, hardness and machinability of
our extrusion products.
---