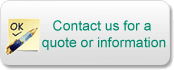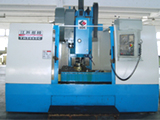 We supply aluminum extrusions from our 100-odd extrusion press lines in our
contacted mills, ranging from 550T to 10,000T. Our extrusion capabilities and
technologies are recognized as world first class.
Our in-house fabricating equipments include: Elumatic dual head saws from
Germany, FOOKE 5-axle machining center from Germany, 4-axle machining center
from Japan, automatic puncher from Japan, automatic tapper, aluminum arc welder
etc. All our welding workers are certified as welding personnel with international certificates. Our annual fabrication
capacity is 500 tons.